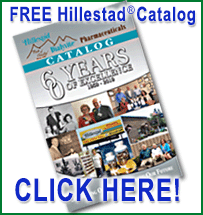 Home
Product Categories
Vitamin A Formulas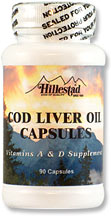 Cod Liver Oil Capsules
Item Number: 4825



Cod Liver Oil is an excellent source of Iodine, Vitamin A and Vitamin D.

90 Capsules

Supplement Facts




Serving Size
1 Softgel Capsule
Servings per container
90 Servings
Suggested Use
Take one capsule per day as a dietary supplement.Hillestad uses only natural sources of superior quality in formulating dietary supplements.
Vitamin A
Item Number: 1220.

Each tablet of Hillestad's Vitamin A provides a natural source derived from fish oils in a base of carrot flour, a natural source of Beta Carotene.

Serving Size
1 Tablet
Servings per container
175 Servings
Suggested Use
Take one tablet daily as a dietary supplement.