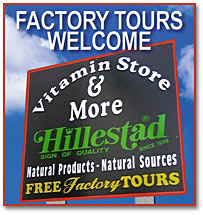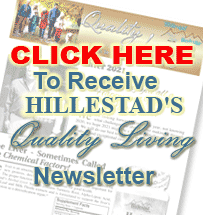 Home
Product Categories
Protein Formulas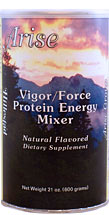 Arise Vigor/Force
Protein Energy Mixer

Item Number: A115



Arise Vigor/Force Protein Energy Mixer has already developed a following. This mildly flavored energy mixer blends well with juices, milk or water. The formula boasts a wide range of vitamins, minerals, protein and other nutrients. Recommended for anyone who wants a convenient and delicious extra dose of energy.

21 Ounces
Serving Size
30 Grams
Servings per container
20 Servings
Suggested Use
Mix two heaping tablespoons of powder in 8 fl. oz. of water or other liquid.
Balanced Meal Replacements
Hillestad has formulated delicious Balance Meal Replacements.
21 oz.
Strawberry Item Number: 4362
---
Vanilla Item Number: 4360
FulMeal Protein Powder
Item Number: 501


Creamy vanilla flavor. Can be mixed with water or other liquids.
20 oz (600 grams)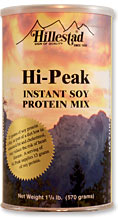 Hi-Peak Instant Soy Protein Mix
Item Number: 1830



Hi-Peak is formulated in a soy base to meet the demand for a high-protein supplement especially made for vegetarians or anyone who needs to avoid dairy products.

20 oz.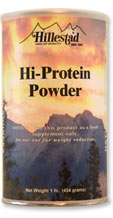 Hi-Protein Powder
Item Number: 355



Hillestad's® Hi-Protein Powder supplies one of the highest levels of protein per serving of any of the Hillestad® protein powders. Formulated with special whey protein concentrates, which have one of the highest protein efficiency ratios. Our powder contains a balance of essential and nonessential amino acids.

16 oz.
Peak
Item Number: 310

Hillestad's® Peak tablets are a crunchy, good tasting way to add essential protein and fiber to your diet. Each tablet provides 215 mg of high quality protein concentrate from whey and includes many of the essential amino acids, calcium and 130 mg of fiber.
200 Tablets
Protein Treat
Item Number: 1840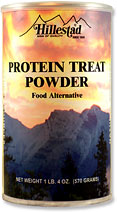 This delicious high-protein mix is balanced with vitamins, minerals, fats, carbohydrates and fiber. Protein Treat is delicious when mixed with water, milk or juice. Used by Hillestad consumers for more than 40 years as a light breakfast. Use Hillestad's protein shaker.
20 oz.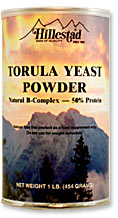 Torula Yeast Powder
Item Number: 4402



Another choice in nutritional yeast, providing protein and B vitamins.

16 oz. (1 lb.)