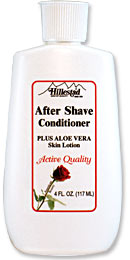 After Shave Conditioner
Item Number: 615



After Shave Conditioner is a light, soothing lotion made of skin conditioning ingredients. Contains no alcohol.
Body Washé
Item Number: See Detail.



Hillestad's Body Washé is a delicate, clear herbal concentrate formulated to gently clean the skin. Its mild, natural herbal conditioners revitalize skin cells and stimulate the senses to leave you feeling refreshed. This exclusive natural source formula creates a rich lather of skin-soothing emollients. Hillestad Body Washé is perfect for the entire family!

Deodorant
Item Number: 616


Containing all of the benefits of Aloe and Vitamin E with a new fresh scent, our new and improved roll on deodorant is free of Paraben and Aluminum.
Foot Relief Cream
Cosmetic



Foot Relief Cream penetrates quickly to help refresh and soothe hot or tired feet. Contains Australian tea tree oil, eucalyptus oil, camphor, menthol and oil of clove.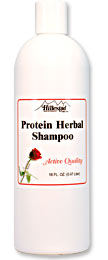 Protein Herbal Shampoo
Item Number: 4160



Protein Herbal Shampoo is a natural combination of proteins and herbal extracts. Protein Herbal Shampoo cleanses without robbing hair of its natural oils. Excellent for all types of hair.
Soothing Flex Cream
Item Number: 598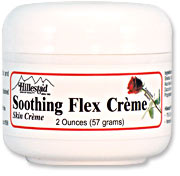 Fresh menthol and wintergreen scented skin cream



Bath and Shower Gelée
Item Number: 2190



Hillestad's Bath & Shower Gelée is a delicate translucent concentrate that cleans and conditions the skin superbly. It relaxes taut muscles; stimulates the senses and leaves you feeling fresh and clean. The exclusive formula of natural source ingredients creates an extra rich lather of skin-soothing emollients. It is non-toxic and non-irritating to the skin. It leaves no bathtub ring and is biodegradable and environmentally safe.

Conditioning Creme Rinse
Item Number: 2200



Acid pH balanced for maximum effectiveness and all types of hair. Adds beauty, body and lustre to the hair without leaving it oily. Brings new ease in combing and adds non-static control.
Protein Shampoo Plus Conditioner
Item Number: See detail.



Shampoo and condition your hair at the same time. Hillestad's Protein Shampoo Plus Conditioner contains a mild pH balanced blend of ingredients, which create a fine lather and excellent cleansing and conditioning benefits.
Summit Foamy Hand Wash
Item Number: See detail.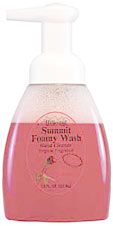 Hillestad's Summit Foamy Wash makes cleaning hands a little more fun for the whole family. Summit Foamy Wash has been formulated with proven ingredients derived from palm kernel/coconut oil, and Aloe Vera Extract to soothe your skin and valuable Pro-Vitamin B5 to complete the formula. Now with a fresh, mild Tropical fragrance that will stay with you without being overpowering.