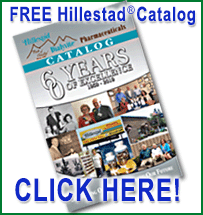 Home
Product Categories
Cholesterol Balance*
Gran-U-Lec
Item Number: 311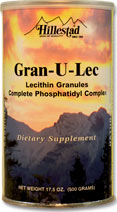 A single tablespoon of Gran-U-Lec will provide 7600 mg of lecithin. Simply add a scoop (2 tablespoons) to your cereal, stir it into soups, bake it in cookies and bread, or blend it with any of the Hillestad Protein Drinks.

17.5 oz.
Serving Size
1 Tablespoon
Servings per container
65 Servings
Suggested Use
Take 1 - 3 tablespoons per day as a dietary supplement. Add to cereals, soups or salads. Can also be mixed with fruit juices, protein drinks and vegetable juices.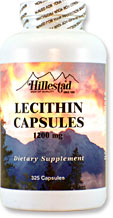 Lecithin Capsules
Item Number: 1651



Each capsule contains 1200 mg of lecithin.


325 Capsules
Serving Size
1 Capsule
Servings per container
325 Servings
Suggested Use
Take one or two capsules with a meal.
Lecithin Plus Fiber
Item Number: 1605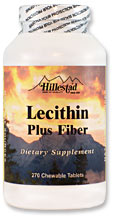 Lecithin Plus Fiber contains lecithin, niacin, calcium and fiber in each chewable tablet.
270 Chewable Tablets
*These products may help to maintain cholesterol levels that are already within the normal range*.